sara wedeman, founder & owner
During the course of her 25-year career, Sara Wedeman has been a clinical psychologist, a banker, a researcher, a writer and consultant. She has: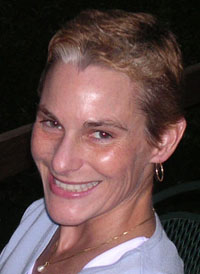 Run her own successful consulting firm;

Former principal of the Center for Applied Research;
Led the Research Division of CoreStates Financial Corporation (now Wachovia Corporation);

Practiced as a clinical psychologist at the University of Pennsylvania and in private practice.

Sara holds a Ph.D. in Professional Psychology from the University of Pennsylvania, Masters' degrees from the University of Pennsylvania and Bryn Mawr College, and a B.A. from Swarthmore College as well as a certificate in Business Administration from the Wharton Graduate School.

She is very interested in emerging technologies, particularly the social aspects of their adoption and use. An expert at working with and making sense of quantitative data, Sara is equally skilled at grasping the subtleties of personality and organizational culture. Her unique professional background, together with her extensive overseas experience, enable Sara to see and sense things others do not. Thus, she helps clients craft novel and effective strategies, while remaining true to their identities and aspirations. She particularly enjoys working with clients on emerging issues, where innovation is not an option but a necessity.

You can read more of Sara's thoughts at her blog or her earlier site, Economic Psychology, where she posts some of her insights on behavioral economics.

Sara has also appeared on a NBC4 report by Denise Nakano, entitled "Spender or Saver." Sara discussed the role of brain chemistry in driving behavior and suggested ways to "train your brain" to gain more control of your spending and saving.
harriet richards
A pioneer in digital graphics, cognitive neuroscience, creativity, and learning differences, Harriet Richards has over 25 years experience exploring, practicing, and teaching others to: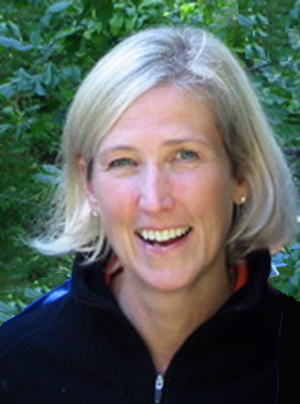 Make sense of complex situations and move effectively within them;

Use emerging technologies to build unique competencies;

Design environments that maximize focus, productivity, and fun.

Harriet holds a B.A. in Music from Boston University, an M.S. in Counseling and Human Relations from Villanova University, and an Ed.M. in The Mind, Brain, and Education from Harvard University.

She began her career in the Music industry, starting as a recording engineer, then joining Sanford Ross, where she managed a number of prominent artists and groups, including Eric Gale, Michael Shrieve, and Cameo.

At Manhattan's School of Visual Arts, she developed her talent for graphic design and computer-based art. This led to a successful career in computer-aided design. Among the earliest artists in the field, Harriet's work was presented in curated shows as early as 1985. Impressed by the way technology enabled artists and other creative people to work around and through learning differences, she began offering specialized consulting through EVCA, Educational Consulting for Visual Artists.

Following the completion of her first Master's degree, Harriet worked in secondary school Special Education and Counseling, interweaving creative and therapeutic work for maximum efficacy with clients. Ultimately, her interest in the brain, learning, and creativity motivated her return to school, where she concentrated on the brain, learning and innovation at Harvard's Graduate School of Education.

Harriet brings to BECG a deep grasp of neuroeconomics and cognition, as well as a lifetime of experience blending art, science, and commerce. You can find a selection of her original paintings at PlaidPen Design.